Services

Emotional Clearing

A process done using applied kinesiology to access the subconscious with the goal of identifying and releasing trapped emotions that are having a detrimental effect upon the human energy system. Emotional Clearing frees up the energy flow of the body and releases energetic blocks that cause emotional, mental and physical distress. Suitable for humans and animals of all ages.

Common physical/emotional effects of blocked energy:

•

Abdominal Pain
•

Acid Reflux
•

Allergies
•

Asthma
•

Back Pain
•

Carpel Tunnel
•

Chest Pain
•

Chronic Pain
•

Constipation
Life events that often result in trapped emotions:

•

Divorce or Relationship Problems
•

Feelings of Inferiority
•

Financial Hardship
•

Home or Work Stress
•

Internalization of Feelings
•

Long Term Stress
•

Loss of A Loved One
•

Miscarriage or Abortion
Emotions can also become trapped by a specific person (husband, wife, son, daughter, boss, etc.) or event.

Trapped emotions can negatively affect the following:

•

Achieving Goals
•

Losing Weight
•

Making Money
•

Quitting Drinking, Smoking, Using Drugs
Most often trapped emotions will manifest as depression or anger.

Due to the number of trapped emotions accumulated over a lifetime, several sessions are required to acheive optimal results. See
Payment
page for details.
To read more about Emotional Clearing, click here.
Theta Activations

A method of energizing, awakening, or re-programming an individual with the intent of creating balance, expansion, healing, and growth. Activations may be performed in any of the following areas:

DNA Activation

Telomere Activation

Youth & Vitality Activation

Joy Activation

Age-Reversal Activation

Prosperity Activation

Rainbow Color-Chakra Balance

Soul Mate Activation

Light Body Activation

Star-Grid/Star Seed Activation

Unique Activation

To read more about Theta Activations, click here.
Payment is due prior to all sessions, and may be made at the Payment page.
This material is not meant to serve as medical advise or prognosis, and Bethney Powers/Bridge Between Worlds assumes no responsibility if the information is misused. This work is not a substitute for medical or psychological diagnosis and treatment. The processes offered are gradual, cooperative processes intended to enhance the clarity and expression of spirituality. Bethney Powers is neither a medical doctor or licensed heath practitioner/provider, and clients do not come to her for medical advise, diagnosis and/or treatment. No promises or guarantees can be made regarding healing or a cure for the stated condition. These processes involve spiritual assistance and spiritual guidance. This work is sacred. As such no work is done on anyone's behalf without their permission. The person seeking treatment does so out of their own free will.

"God bless you and all the wonderful, non-judgmental, help you have given me over the years." -- David H., Honolulu, HI

"When I arrived in beautiful Sedona, AZ, I had no idea what I would find -- until I met Bethney. She activated my DNA, and I awoke. What a difference! I was more in touch with my intuition, and life has never been the same."

-- Matthew P., Los Angeles, CA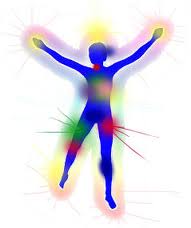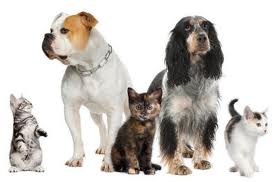 •

Headaches
•

Hip Pain
•

Insomnia
•

Joint Pain
•

Knee Pain
•

Learning Disabilities
•

Low Back Pain
•

Migraines
•

Neck Pain
•

Night Terrors
•

Panic Attacks
•

Phobias
•

Shoulder Pain
•

Sinus Problems
•

Tennis Elbow
•

Unwanted Habits
•

Vertigo
•

Negative Beliefs About Yourself & Others
•

Negative Self Talk
•

Neglect or Abandonment
•

Physical Illness
•

Physical or Emotional Combat
•

Physical Trauma
•

Physical, Mental, Verbal or Sexual Abuse
•

Rejection
"I just wanted to let you know how good I am feeling this week after our session. I encountered what would have, in the past, been heavy emotional situations this week, but they just seemed to roll off me with no ill effects!" -- Dawn B., Richardson, TX